We design lasting structures that support and inspire clients today and tomorrow.
Collaboration has been at the heart of our architecture practice from the start. We work closely with clients to design lasting structures rooted in thoughtful aesthetics and beautiful utility.
Our integrated approach brings together diverse perspectives – owners, user groups, contractors, and our multidisciplinary team of designers, architects, and engineers – to craft solutions that translate aspirations into memorable built environments. With each structure, we build on a legacy of sophisticated spaces that foster interaction, inspire new thinking, and drive success.
Architecture + Design Specialists
We are a partner to our clients.
Our interdisciplinary team combines a well-balanced blend of Architecture + Design expertise and cutting-edge project execution to provide our clients with greater quality, transparency, and efficiency.

Meet Our Specialists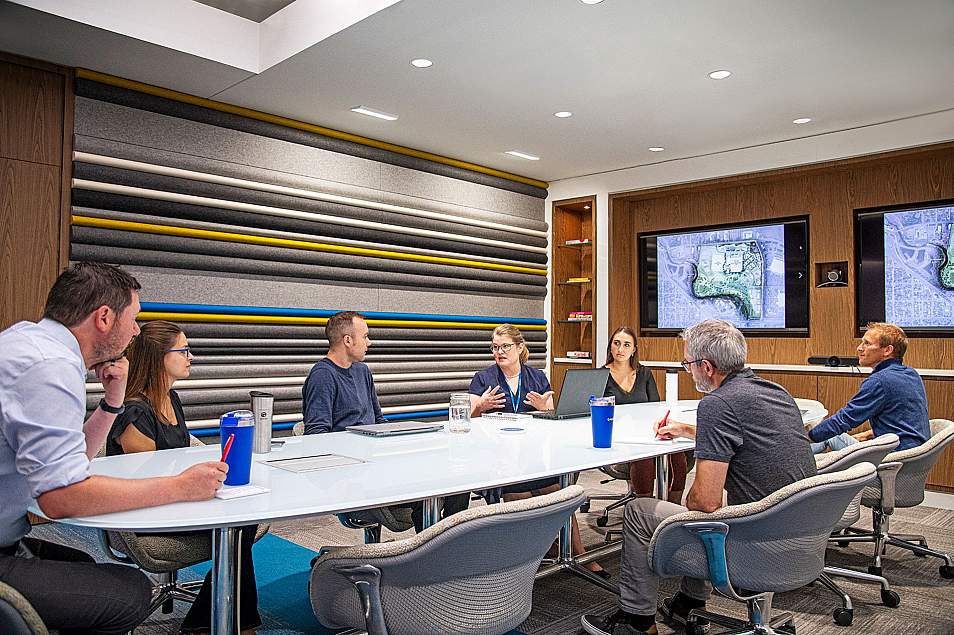 Interested in collaborating with us? Drop us a note. We'd love to hear from you.