A global architecture, engineering, and consulting firm that believes in designing spaces where people and businesses thrive.
Our Work in Action
Our Work

GM Wallace Battery Cell Innovation Center

The first-of-its-kind Wallace Battery Cell Innovation Center expands GM's battery cell technology operations and accelerates the development and commercialization of longer range, more affordable EV batteries.

View Project

Our Work

Ford Experience Center

The Ford Experience Center's design is centered around a hospitality experience that is interactive and engaging – allowing its visitors to see and sense where Ford was yesterday, is today, and is heading tomorrow.

View Project

Our Work

Rock Ventures + Rock Family of Companies Headquarters

Located in the heart of downtown Detroit, the new headquarters office sought to unite a collection of teams supporting a diverse portfolio of companies while encouraging interactions among colleagues.

View Project

We are a community of collaborators, visionaries, and problem solvers. We work together – planners and designers, architects and engineers, sustainability experts and technology champions – to spark new possibilities for our clients and for each other. Guided by our mission to help clients navigate the challenges of an ever-changing world, we collaborate as interdisciplinary teams on transformative projects around the globe.
No matter where you are in your career, you'll have the opportunity to deepen your skills and broaden your knowledge at Ghafari. You'll explore new frontiers, master emergent technologies, and support meaningful progress for our clients.
Join Ghafari and discover what you can really do.
We blend insight with innovation to elevate efficiency and impact.
Since our founding in 1982, we have embraced an integrated design approach to develop solutions that synergize building operations, systems, and people. Our multidisciplinary teams exchange ideas to deliver smart designs and uncover new opportunities for efficiency.
Who We Are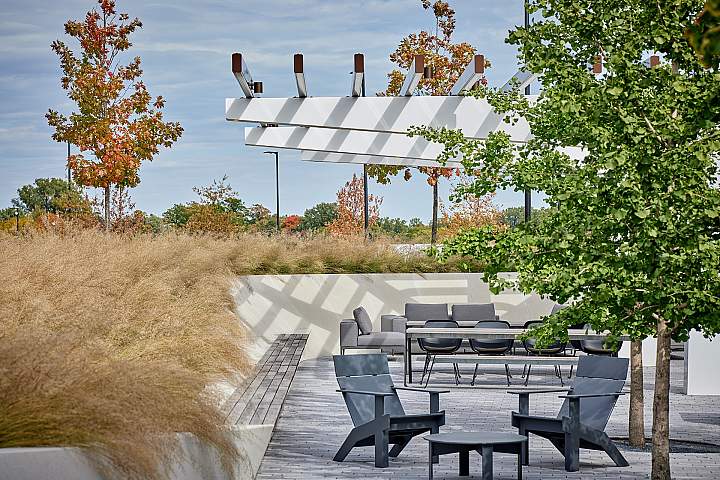 Sustainability
We design solutions to support a stronger environmental future.
Sustainability is a guiding influence that is at the core of what we do. As we shape each project, we collaborate with our clients to instill sustainable strategies that will cultivate a sense of responsibility, wellness, and even cultural change.
Learn More