We work with clients to design interior spaces that tell their stories.
Interior design presents an extraordinary opportunity to impact a business purpose. Attracting employees. Facilitating operations. Inspiring collaboration. Broadcasting a brand and culture.

Our integrated team looks closely at the details based on the business goals and vision of each client. We tap a wide range of interior capabilities to enrich spaces, from space planning to material selection to brand image development. Our holistic approach to interior design yields high-performing, dynamic spaces that foster collaboration and bring brands to life.
Interior Design Specialists
We are a partner to our clients.
Our interdisciplinary team combines a well-balanced blend of Interior Design expertise and cutting-edge project execution to provide our clients with greater quality, transparency, and efficiency.

Meet Our Specialists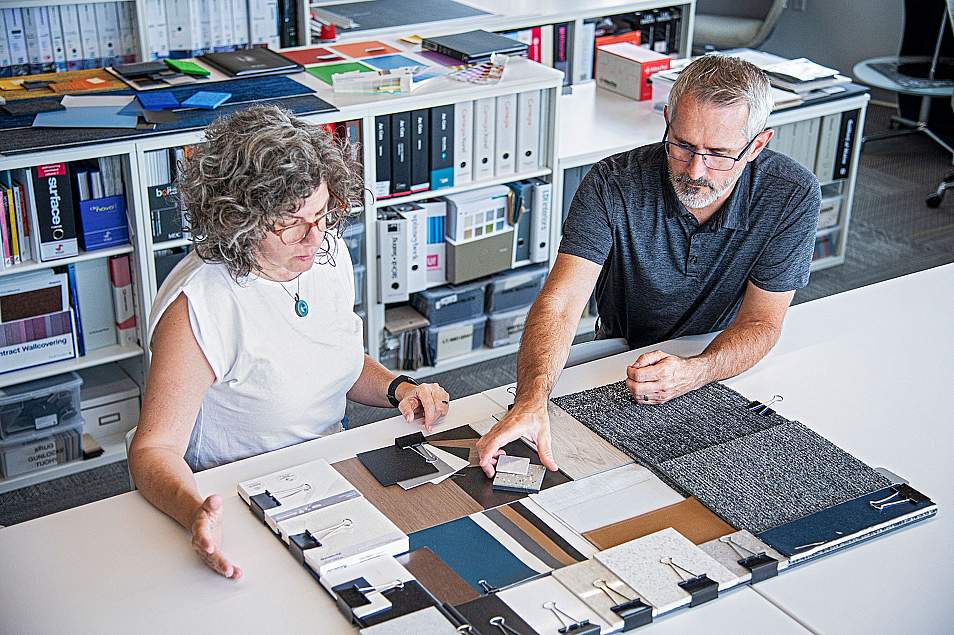 Interested in collaborating with us? Drop us a note. We'd love to hear from you.